Here are some of my projects I worked on or are still in progress:
---
My main skills are desktop and browser based GUI programming and software to solve engineering problems.
---
Usability Study - Prototype
Cloud based FEA Simulation
Online Engineering Tools
Drawing Generator
Online Product Configurator
Engineering Community and CAD model database.
Gear Software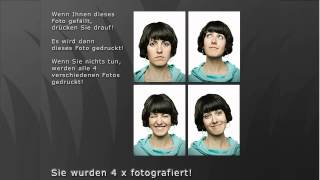 Fotobooth Software
Manufacturing Optimization Software
Production planning
Usability Study - Prototype

Research

This project was a consulting project. I developed an online prototype in addition to an existing desktop software. The software tries to estimate project costs of large projects.

The goal was to use a software which is more easy to use and has a great user experience.

Cloud based FEA Simulation

This work is in progress. Please see Blog posts and the Website for latest information.

Cloud and browser based FEA Tool

Supported FEM calculations

static
dynamic/modal
thermal

Technology Stack

Angular 2
Html, Javascript, SASS
Typescript
ASP.Net MVC
ASP.Net Core
Entity Framework, SQL
different Azure Services

Engineering Community and CAD model database.

Work in progress

Engineering Platform about parts and constructions.

Features

international part index!
Interactive Presentations
Easy Data Updates
Save Storage

Technology Stack

Angular 2
Html, Javascript, SASS
Typescript
ASP.Net MVC
ASP.Net Core
Entity Framework, SQL
different Azure Services

Fotobooth Software

A project for a customer (and different sub contractors)

---

.NET/C#
Canon EOS Camera control
Printing of collages
Software GUI branding
Facebook, Instagram posting of photos
payment system with bills and coins (and change)

Supported Languages:

German, English, French, Spanish, Farsi, Arabic, Turkish, Chinese

Manufacturing Optimization Software

Mechanical Engineering

Work for a big automotive company in Germany.

Optimizing of tool costs in manufacturing.

C#
Chart Libraries
Winforms
---
Don't hesitate to contact me for further information!